A 40 hectares "Borgo", which is a visionary interpretation of a typical Apulian village, surrounded by millennial olive groves and built in limestone
There is a wonderful and quite place in Puglia it's Borgo Egnazia, and it's able to host both reserved meetings and international events, always embodying the marvelous simplicity and authenticity of Puglia in a contemporary way.
Easily accessible from Bari and Brindisi International Airports, Borgo Egnazia is the true essence of Puglia all year round: offering 63 suites, 92 casettas and 29 villas, indoor and outdoor pools, tennis courts and a rich portfolio of restaurants – enjoy a sophisticated gourmet moment at Due Camini, rustic comfort at La Frasca, fun conviviality with social tables and open kitchen at Mia Cucina, fresh fish at Pescheria Da Vito with sea view –.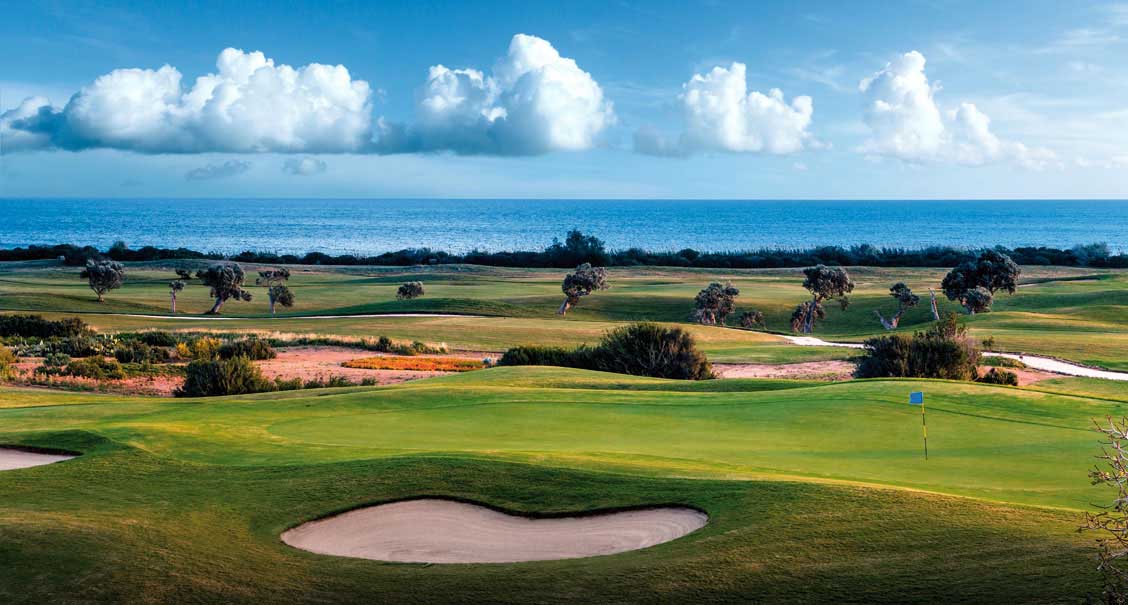 Nowhere Else
Offering our guests an extraordinary experience like nowhere else, focused on authenticity, emotions and beauty is the concept behind Borgo Egnazia. According to our "Nowhere Else" philosophy, each place is designed down to the smallest detail to bring to life that special, unparalleled alchemy that allows guests to feel right at home, because they are reliving a real moment of local life. Borgo Egnazia holds and values these elements in a natural and harmonious way, in its own unique style, in order to offer to guests the exact experience that they're looking for in Puglia.
Meeting location and Apulian style
Borgo Egnazia disposes of a portfolio of many fully functional meeting rooms with a capacity from 10 to 600 people. These together with the reception and common areas powerfully and effectively merge our traditional Apulian style and the latest technology standards, for an environment that facilitates and enhances both personal comfort and work quality. Our villas can also be easily made into on-location offices, allowing guests to always focus on their business while enjoying the reassuring beauty of rough limestone and the utmost privacy of a detached personal space. Furthermore, a business centre is available 24/7, and you can access our free high speed Wi-Fi connection throughout the property or a dedicated and secured private broadband facility.
Beyond business,
Borgo Egnazia experience
In order to make each Borgo Egnazia experience unforgettable and unique, we give our guests the chance to pick and personalize the activities they feel best to adapt the style of their event, from a cooking class dedicated to Apulian food, to a special night at Vair Spa, from a relaxing tee time on San Domenico Golf course to our selection of exclusive activities, that we are proud to truly define as "Nowhere Else Experiences".
Vair Spa
Vair is the "alchemic", 1800 sqm psycho-spa framed into the wonder that is the architecture of Borgo Egnazia. At Vair, meaning "true" in Apulian dialect, the vision places inner beauty at the core of spa treatments. All of Vair's programs and treatments are fully customizable and can combine into specific packages for MICE events. Starting from a basic set of activities including a psycho-aromatherapy session, a contact improvisation class and the Roman Bath experience, it is possible to enrich the Spa experience by adding massages, facial treatments and color tests for guests to create their own, personal color program. Alternatively or in addition to wellness activities inside of the Spa, Vair also offers group classes for a reactivating morning fitness experience.
San Domenico Golf
Venue of many national and international golf tournaments, San Domenico Golf is considered to be one of the best golf clubs in Italy. The 18-hole golf course occupies 6300 sqm and has been designed in compliance with the highest Usga standards. During Mice events, we are able to organize Corporate Golf Clinics, group golf lessons, corporate golf tournaments or team building activities turning the conquest of the 18-holes into a team activity.
A wealth of possibilities
Finally, the Apulian richness of culture, landscapes, wine and food, along with its warm climate all year round, represents a further added value, which makes it possible to create memorable – because truly unique – events organized at Borgo Egnazia.
P.T.