Two beautiful new hotels in Zagreb this autumn
Two new fascinating hotels in the city centre: the Canopy by Hilton, the second one in Europe, and Amadria Park Capital, the first one in this beautiful city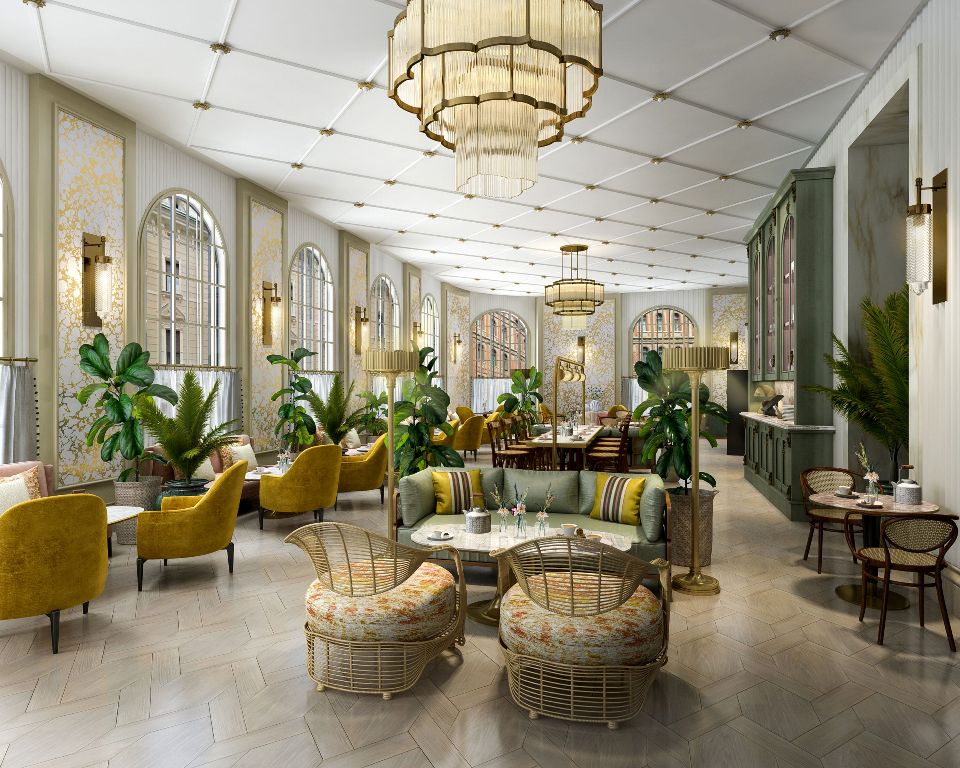 The popularity of Zagreb as a tourist and business destination continues to grow. Recently, for the third time, Zagreb has been voted "European Best Christmas Market". That's why more hotels are opening their doors to visitors of the city. Two new splendid hotels, based on two different concepts and both delightful, are to open in central Zagreb this autumn. Located in a beautifully rennovated gorgeous Secession palace in a very central street, the Amadria Park Capital heritage hotel will soon be ready to welcome its guests, while the former location of Arcotel Allegra becomes the new location of the Canopy by Hilton lifestyle hotel. Following Reykjavik, Zagreb has the honour to host the second Canopy by Hilton hotel in Europe from the hotel chain known for distinguished modern design, local details and a relaxed atmosphere.
Canopy by Hilton combines world class with local experience
Canopy by Hilton is a classy lifestyle brand known for brilliant design, that successfully combine stop hotel standards with local charm. Inspired by Zagreb's industrial heritage, modernity and street art, the design of the Canopy in Zagreb uses vintage details from the industrial facilities that surrounded Branimirova Street in the past, from Penkala to Nada Dimić and Kraš. All Canopy hotels promote shared spaces for hotel guests, friendly service and community inclusion.
The hotel offers accommodation in 151 rooms, including 55 premium rooms and eight spacious suites; all hotel rooms come with free wi-fi, a 49-inch TV, mini-refrigerator, Nespresso® and bedding designed exclusively for Canopy Zagreb. Hotel guests, wishing to explore vintage industrial architecture in Zagreb or experience its restaurant scene and nightlife, are welcome to use city bikes made especially for Canopy.
The ReUnion restaurant, situated on the ground floor of the hotel, continues the interesting history of the food industry in this part of Zagreb. This very location was the site of the first chocolate manufacturing factory in Southeast Europe called Union, and now the ReUnion restaurant will serve authentic culinary delights made with fresh local ingredients from the Dolac food market. The Canopy Central Café will offer evening tastings of delicious food and drinks from local craft breweries and wine cellars.
On the first floor of the hotel, two medium-sized modern and stylish conference rooms named Tesla and Penkala after the two great inventors can seat 10 to 16 people each and are perfect for small conferences, parties or business events.
Amadria Park Capital: an elegant heritage hotel
In the second half of October 2018, Amadria Park Group is to open its first hotel in Zagreb after Opatija and Šibenik. The new hotel, exclusively situated in the city centre is designated as a "Heritage" hotel, reflecting the urban history of Zagreb in its interior design, facilities and activities that guarantee to make your accommodation in this stylish hotel a unique experience.
The hotel building is a beautiful century-old mansion featuring a charming historical mix of Art Deco and Secession art styles. Elements of the Art Nouveau style interpreted in a contemporary fashion have also served as the basis for the visual identity of the hotel. During the restoration of the building, architects and designers managed to successfully combine historical traditions and modern amenities in a hotel whose main strengths would be first-class service and luxurious hospitality. The hotel offers accommodation in 112 spacious rooms, a restaurant, a bar and a café, as well as an underground garage with 70 parking slots.
For hotel guests travelling on business, the "Capital Business Salon" on the second floor of the hotel has 50 m² of adaptable space that may be easily reorganised for different events. The "Capital Private Club", another room of about 30 square metres, is perfect for small-scale or private events, and the large Capital café has 150 m² of space available for social events.
A very special place to celebrate Christmas
During this time of year, the magic is everywhere in Zagreb. Come and see for yourself why the Croatian capital is visited by an increasing number of tourists during the time of Advent; get to know its idyllic side and partake in themed programmes which take place on the streets and squares around the city centre. During the time of Advent, Zagreb offers a special atmosphere which simply must be experienced. An ever-growing number of tourists choose the capital of Croatia as their destination at that time of year as good fun is had by all literally every step of the way.
The city streets and squares invite you to let your hair down and partake in singing, dancing, and other kinds of entertainment with family and friends. You can also sample traditional delicacies alfresco or enjoy themed programmes which take you down memory lane.
You may also like Zagreb: a great destination also for the meeting industry.