Como, a lot more besides the Lake…
All you need to know about this all year round tourist destination, enjoying its stunning landscapes and its unique cultural, historical, artistic, naturalistic and gastronomical heritage… to experience unforgettable Mice and leisure stays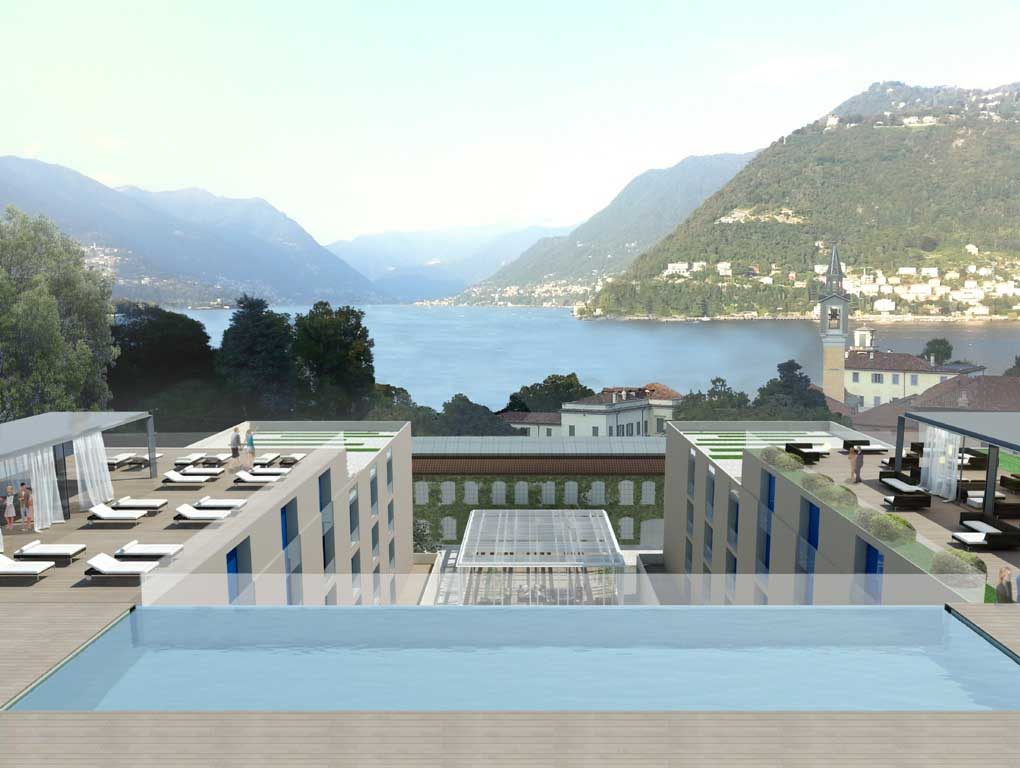 Villa Erba International Exhibition and Congress Centre
Glamour, exclusivity, innovation as well as eco-sustainability and attention to social issues: these are the strengths of the Villa Erba Exhibition and Congress Centre. The multi-functional and versatile spirit, the modern exhibition complex overlooking the shore of Lake Como and the splendid nineteenth century villa, embellished with a unique landscape, surrounded by a park of one hundred thousand square meters, make Villa Erba a truly unique and exclusive venue.
Palace Hotel and Hotel Barchetta Excelsior
Located in the stunning setting of Lake Como, Palace Hotel and Hotel Barchetta Excelsior represent a point of reference for both business and leisure tourism. In particular, the Palace Hotel is the perfect location for business meetings thanks to its large 5 conference rooms; on the other hand the Barchetta Exclesior features elegant and comfortable spaces in a cosy and intimate atmosphere and a renewed cuisine to make your stay remarkable.
Hotel Vista Lago di Como
With the opening of five-star luxury Vista Lago di Como, scheduled for June 2018, Lario Hotels is now in a position to offer four different hotels, each one, immersed in an atmosphere of understated elegance in its own inimitable way, maintaining the promise to offer each of their guests an unforgettable "Lake Como experience" and reaffirming the values and the model based on exceptional service, respect for privacy, endless pursuit of the perfect location. Vista Hotel is a real gem located in the heart of the old town centre of Como, embedded in one of the city's most attractive historic buildings, Palazzo Venezia, located in Piazza Cavour, with an outstanding view on Lake Como.
Grand Hotel Imperiale Resort & Spa
A superb new suite with a large private terrace and an outdoor Jacuzzi, and the complete restyling of the rooms are the latest ambitious projects of the Grand Hotel Imperiale Resort & Spa, iconic symbol of Moltrasio, with a long track record of investment success that focuses on maximizing space and improving guest satisfaction delivering high quality service.The 37 guestrooms, including a number of Junior Suites, underwent an extensive renovation and restyling to enhance their livability. A unique place, where guests can enjoy a magnificent view which faces the lake and matches the magic of a landscape unique in the world, and complete privacy, peace and quiet.
Hilton Lake Como
Set amidst the hills and crystalline waters of one of the world's most idyllic destinations, the newly opened property will deliver Hilton's signature hospitality to the renowned leisure venue with its upscale accommodations and awe-inspiring lake views. As the largest hotel in Lake Como with 170 guest rooms, visitors can enjoy a spectacular view of the lake from modern and elegantly designed rooms. Ideally located in the residential heart of the city between central Como and the enchanting village of Cernobbio, Hilton Lake Como is undoubtedly the ideal location for business and leisure travelers.
Sheraton Lake Como Hotel
With its large multipurpose auditorium and a fully equipped convention center, together with a stunning location and luxury hotel facilities, Sheraton Lake Como is the perfect venue to make any kind of event and business meeting truly special and unforgettable.For the next season the hotel aims to increase the MICE sector of tourism, an approach that continues to distinguish the Hotel mission, further strengthening its goal of providing tailor made solutions and services for any kind of event in a truly unique location.
Cruise, Como, and Centrale Hotel
Cruise, Como, and Centrale Hotel have a long-established conference vocation, also due to their magnificent and strategic position on Lake Como, whose locations are an international tourism reference point, as well as providing a unique experience thanks to idyllic natural settings and a rich cultural heritage
#FocusMM
In the editorial we talked about: Centro Espositivo Congressuale Villa Erba, Palace Hotel, Hotel Barchetta Excelsior, Vista Lago di Como, Grand Hotel Imperiale Resort & Spa, Hilton Lake Como, Sheraton Lake Como Hotel, Hotel Cruise, Hotel Como and Hotel Centrale
Meeting venues and services selected by MM: Villa d'Este